Raid Data Recovery | Raid0 Raid1 Raid4 Raid5 Raid6 Raid10
Raid Data Recovery | 100% Guarantee & Secure
If you have a RAID array that has failed, regardless of manufacturer or type of multiple disk volume, we can recover the data in more than 99% of cases. If your RAID array has failed, we recommend that turn off the hard drives straight away and you don't attempt a repair yourself, because that can lead to irrecoverable data loss. Instead, call the data recovery experts at Smart Data Recovery and let us complete your RAID data recovery safely and swiftly for you.
RAID Data Recovery Expert. We are specialised in Raid Data Recovery.Raid Data Backup, Raid Data Restore from any type of Damaged Raid Storage. Raid0 Raid1 Raid4 Raid5 Raid6 Raid10 Raid Mirror Raid JBOD Raid Zero Raid Five Raid Six Raid Ten
When data loss occurs, you need a company with the technology and skills required to successfully get your data back as quickly as possible. Smart Data Recovery is the No1 Data Recovery Company with Advanced Technology to perform correctly.
But the real tragedy is after the starting of the process of recovery, sometimes they will damage data by any means for the bargaining purpose ( We are facing many such risky cases in the recovery field ) or they cannot complete even the extraction successfully .
Raid data recovery specialists with over 20 years of experience help in restoring data from RAID, Array and other storage devices. Our team has worked on different types of RAIDs, including Defaul RAID 1, 5, 6 and 10 modes. A specialized approach is used to recover all kinds of files like database vertual images software. We use only the most advanced raid data recovery tools that ensure complete accuracy while recovering as much information as possible from file storage crashed physical hard drives or failure SSDs.
Raid data recovery is a process that retrieves information from one or more storage devices configured in a redundant array of inexpensive disks (RAID) system. Raid is the only method of recovering information when the hard drive crashes or when data gets corrupted somehow. With these kinds of possibilities, you can understand why RAID data recovery is so valuable and important for your business. If you're experiencing any issues with your RAID system, get in touch with our experts today to learn more about how we can help!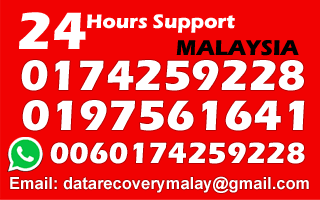 Raid Data Recovery
Raid Data Recovery Company
Raid Hard Disk Backup
Raid Server Data Recovery Malaysia
Raid hard drives recovery Malaysia
Raid Data Recovery Services Malaysia
Raid Data Recovery Profesional Malaysia
Raid Data Recovery Expert in Malaysia
Raid Data Specialist Malaysia