Nas Data Recovery Malaysia | Network Drives
Network Storage | Data Backup
If you have a Network Storage (NAS) that has failed, regardless of manufacturer or type of multiple disk volume, we can recover the data in more than 99% of cases. If your NAS has failed, we recommend that turn off the Storage straight away and you don't attempt a repair yourself, because that can lead to irrecoverable data loss. Instead, call the data recovery experts at Smart Data Recovery Malaysia and let us complete your Nas data recovery safely and swiftly for you.
NAS Data Recovery Expert. We are specialised in Network Storage Server Data Recovery.Nas Data Backup, Nas Data Restore from any type of Damaged Nas Storage.
When data loss occurs, you need a company with the technology and skills required to successfully get your data back as quickly as possible. Smart Data Recovery Malaysia is the No1 Data Recovery Company with Advanced Technology to perform correctly.
But the real tragedy is after the starting of the process of recovery, sometimes they will damage data by any means for the bargaining purpose ( We are facing many such risky cases in the recovery field ) or they cannot complete even the extraction successfully .
But, apart from that, SMART DATA RECOVERY Malaysia provides a 100% guaranteed successful recovery and if we are the first one to do the recovery process then we will give you complete satisfactory result. Smart Data Recovery Malaysia, We believe that only the best way to safe your valuable data. So we use only latest recovery technology and have the very expert team of technicians in this field
We can ensure that when performing the recovery procedure ,in hdd duplicat imaging ,Raid Build extracting and analyzing data, any other people may not have access to such confidential data of clients
Nas data recovery, Nas data recovery company, Nas data recovery service, Nas data recovery services, Nas data recovery centre, Nas data recovery shop, profesional Nas data recovery, Nas data recovery solution, Nas data recovery software, Nas data recovery program, Nas data recovery malaysia, Nas data recovery kl, Nas data recovery kuala lumpur, Nas data recovery penang, Nas data recovery johor, Nas data recovery sabah, Network Storage data recovery malaysia, Network Data Storage data recovery malaysia, Nas data recovery in malaysia, Nas data recovery singapore, Nas data recovery expert, Nas data recovery technology, Nas data backup malaysia, Nas data retrieve malaysia, Nas data recovery company malaysia, Buffalo, LinkStation, TeraStation, Dell EMC, LaCie, Iomega Storcenter, NETGEAR, Ready NAS, Promise Technology, QNAP, Seagate, Black Armor, Synology, Western Digital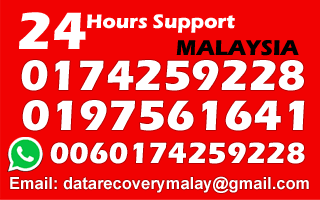 Nas Data Recovery
Nas Data Recovery Company
Nas Hard Disk Backup
Nas Server Data Recovery Malaysia
Nas hard drives recovery Malaysia
Nas Data Recovery Services Malaysia
Nas Data Recovery Profesional Malaysia
Nas Data Recovery Expert in Malaysia
Nas Data Specialist Malaysia
Malaysia Nas Data recovery
Nas Storage Dat recovery Malaysia
Network Storage recovery Malaysia
Nas hard drives recovery