Server Data Recovery Malaysia | Server Data Backup & Restore
If you have a Server that has failed, regardless of manufacturer or type of multiple disk volume, we can recover the data in more than 99% of cases. If your Server has failed, we recommend that turn off the hard drives straight away and you don't attempt a repair yourself, because that can lead to irrecoverable data loss. Instead, call the data recovery experts at Smart Data Recovery and let us complete your Server data recovery safely and swiftly for you.
Server Data Recovery Expert. We are specialised in Server Data Recovery.Server Data Backup, Server Data Restore from any type of Damaged Server Storage. When data loss occurs, you need a company with the technology and skills required to successfully get your data back as quickly as possible. Smart Data Recovery is the No1 Data Recovery Company with Advanced Technology to perform correctly.
But the real tragedy is after the starting of the process of recovery, sometimes they will damage data by any means for the bargaining purpose ( We are facing many such risky cases in the recovery field ) or they cannot complete even the extraction successfully .
But, apart from that, SMART SERVER DATA RECOVERY provides a 100% guaranteed successful server disaster recovery plan and if we are the first one to do the recovery process then we will give you complete satisfactory result. Smart Data Recovery, We believe that only the best way to safe your valuable data. So we use only latest recovery technology and have the very expert team of technicians in this field
We can ensure that when performing the recovery procedure ,in hdd duplicat imaging ,Server Build extracting and analyzing data, any other people may not have access to such confidential data of clients
Server Data Recovery Services For Company
A server data recovery serviecs can help you to restore your lost or corrupted files from a company server. They will use various means such as backup, restoration, and forensic analysis to get the information back. - There are many companies that offer this service, so it's important to choose one that has experience with restoring large amounts of data. - It may be helpful to have someone on board who is familiar with computer systems in order not to encounter any complications during the process. server data recovery service: - Many businesses now rely on servers for their operations, and if these servers are compromised - whether by accident or malicious action - then all of the confidential information stored on them can be at risk. - If your business encounters a server crash , system failure , virus attack , or other technical issue , then relying on internal resources might not be an option . In this situation, you may need professional assistance in order to recover your essential files.
server data recovery services:
- Server data recovery services typically include scanning and recovering deleted files from hard drives (HDDs), retrieving ransomware payments, repairing corruptions caused by software crashes etc., among others. These types of services can often save businesses big money down the road since they're able or unwilling to pay for downtime expenses due no regular backups/restores/recovery procedures being put in place . Moreover, comprehensive solutions ensure complete confidentiality as none of critical file contents are ever disclosed to anyone outside the company. - Naturally, given that server data recovery services are highly specialized - oftentimes tailored to individual companies or industries - it's important to make sure you're picking the right one before contacting them. It's also a good idea to research customer satisfaction rates, testimonials, and other reliable information in order not to end up wasting your time and money on an undesired service provider .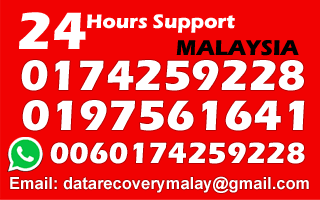 Server Data Recovery
Server Data Recovery Company
Onsite Server Files Backup Recovery
Server hard drives recovery Malaysia
Server Data Recovery Services Malaysia
Server Data Recovery Profesional Malaysia
Server Data Recovery Expert in Malaysia
Server Data Specialist Malaysia
Malaysia Server Data recovery
how to repair corrupted database in sql server
Server vmware recovery Malaysia
Server hard drives recovery
symantec system recovery 2013 server edition
nas server data recovery
sql server disaster recovery
server disaster recovery
server recovery
server repair technician
snap server data recovery
san server data recovery
server data recovery experts